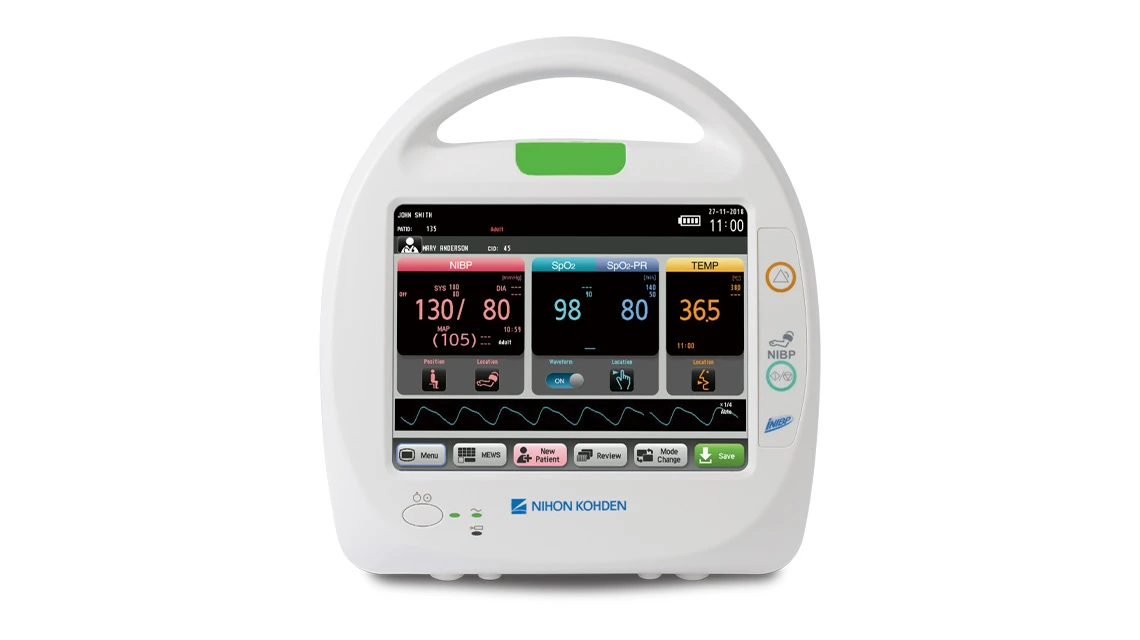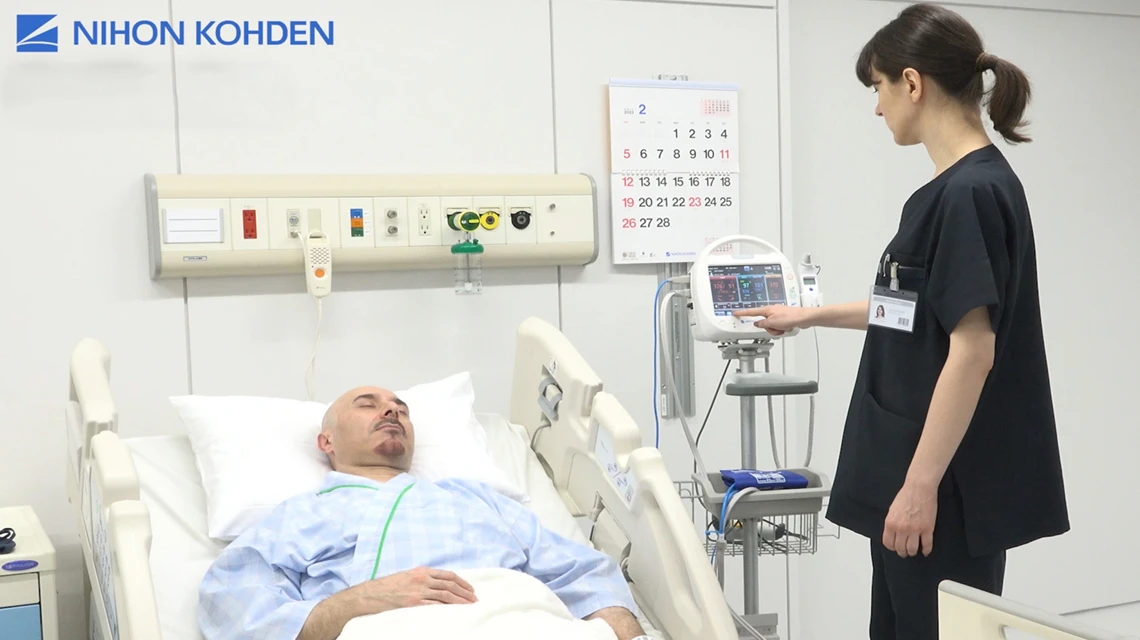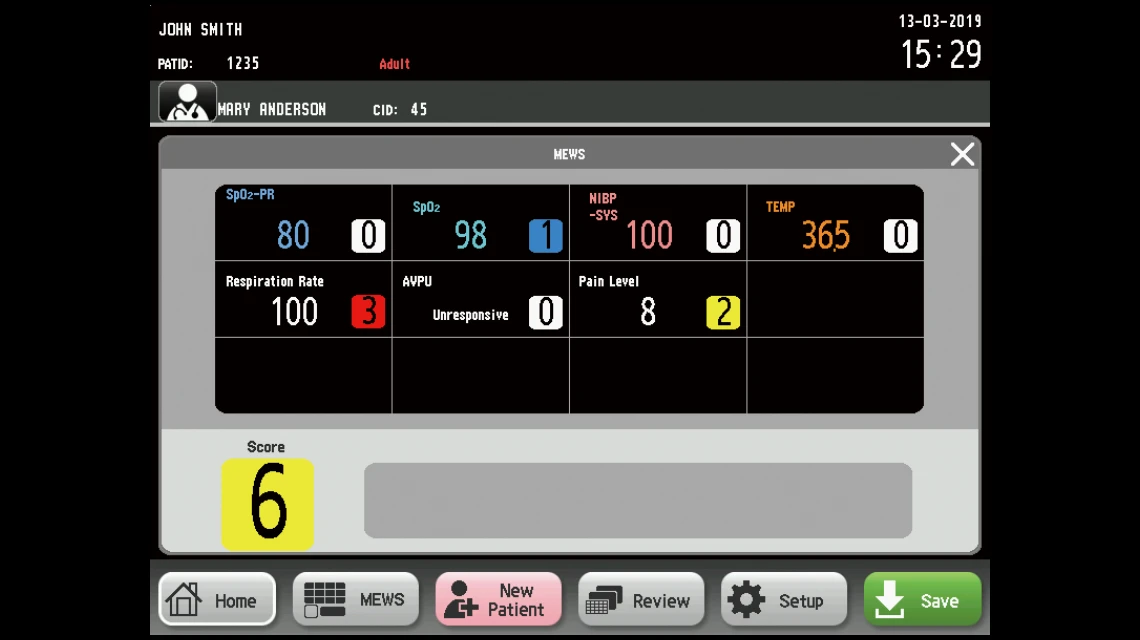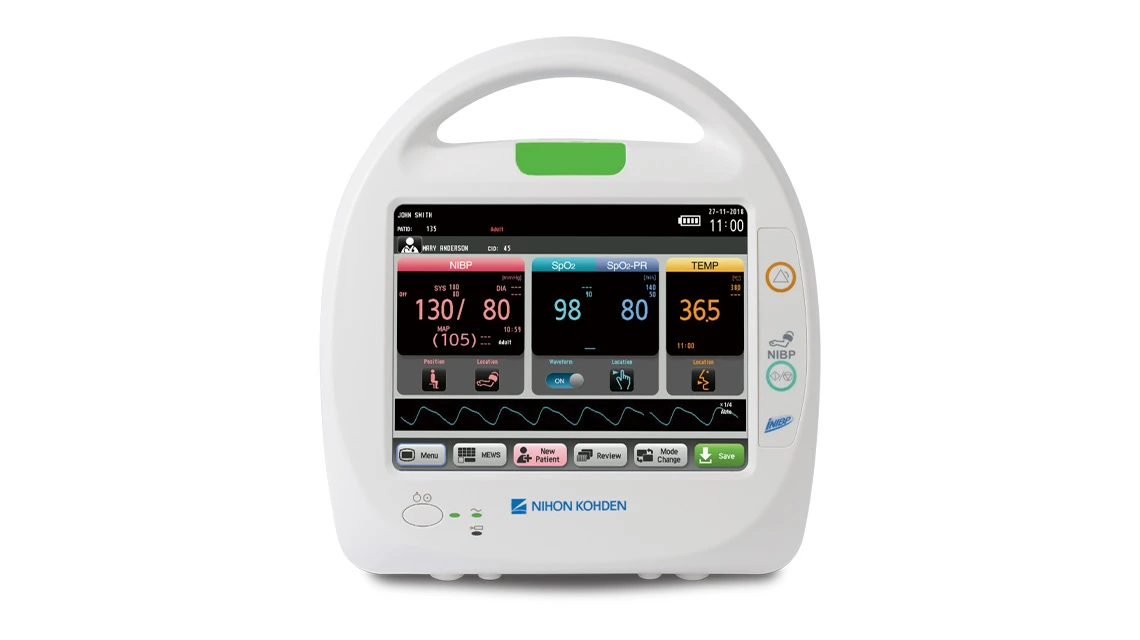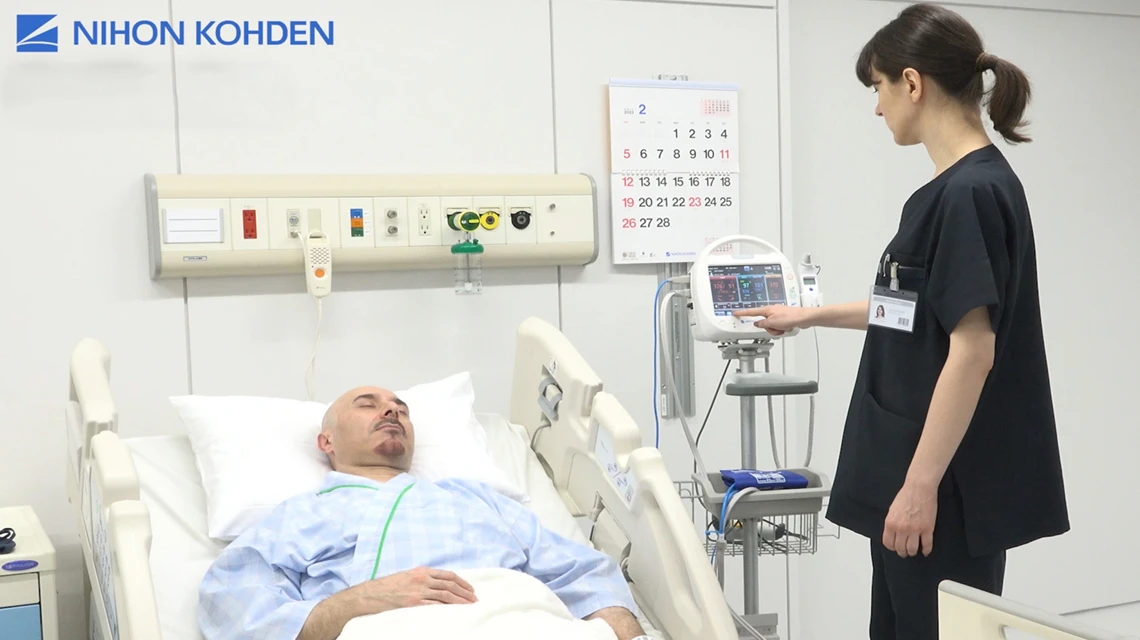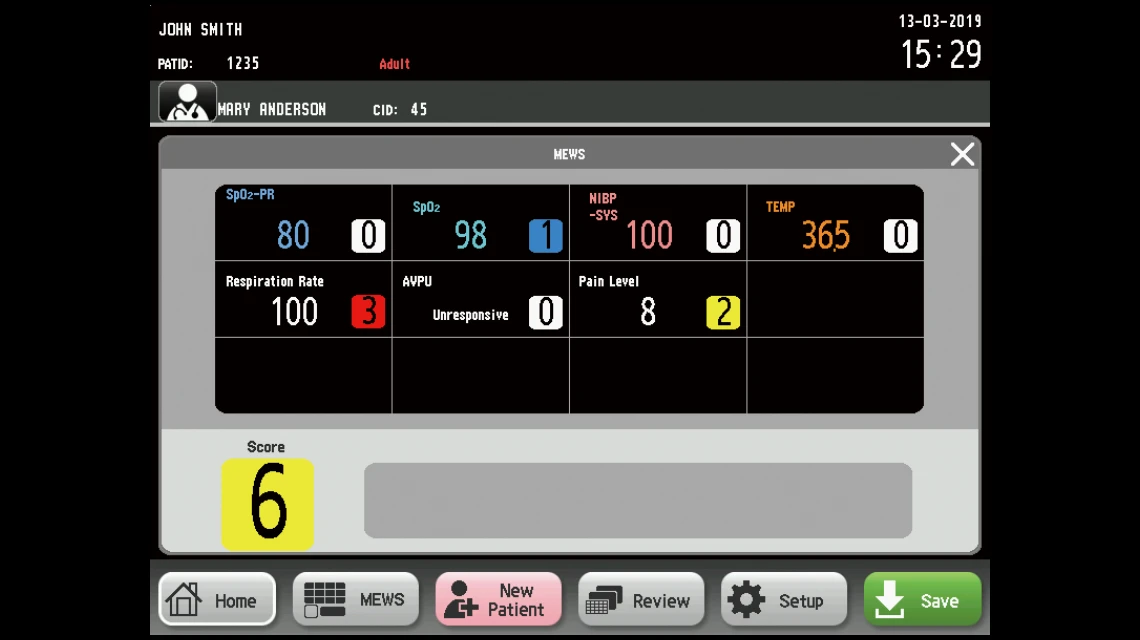 Reduce workload of caregivers
Fundamental parameters measured by unique sensors enables reliable & quick spot check in less than 1 minute.
After scanning the barcode, just measure the parameters and input assessments with the help of the intuitive software. The data will be sent to EMR automatically through Wireless LAN.
Tutorial function guides you to the right direction when necessary. No need to go back to the manuals.
iNIBP provides fast and painless measurement of NIBP.
Quick action & intervention
Early warning score lets you know changes in patient condition. You can call the doctor and start intervention immediately according to the score.
20 scoring presets provides you easy and flexible monitoring anywhere in the hospital. It helps to prevent missing patients' deterioration.