Image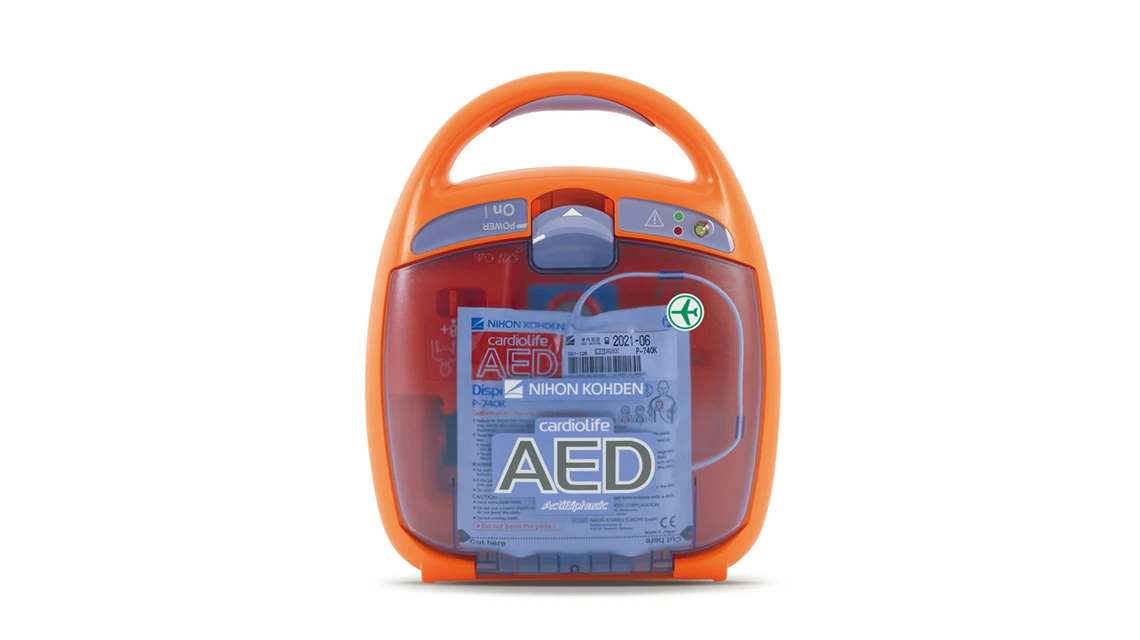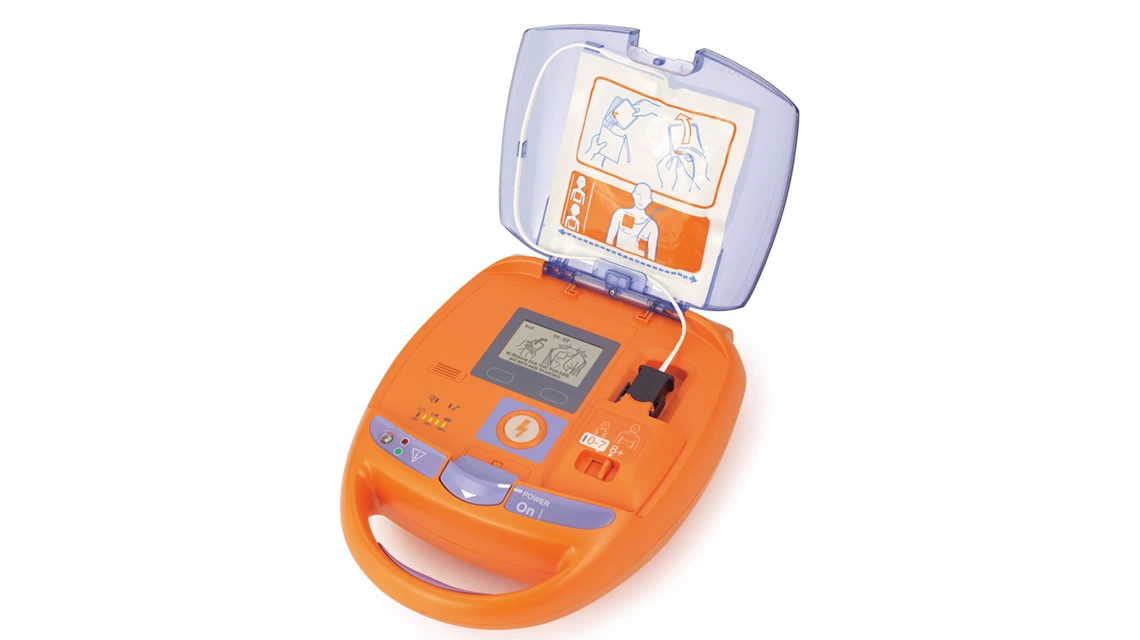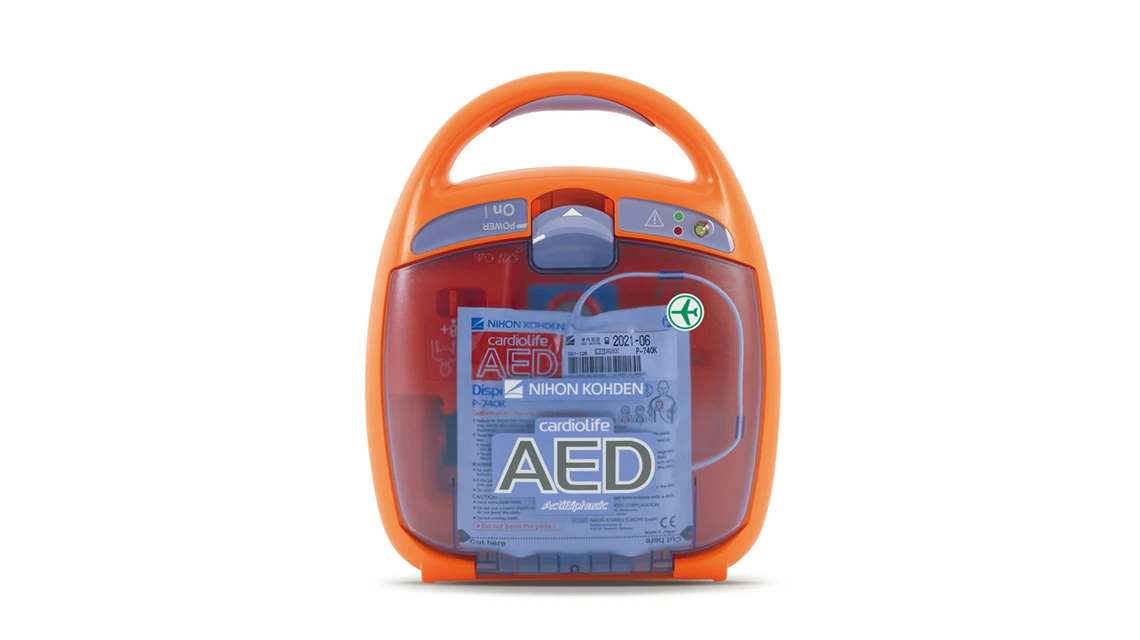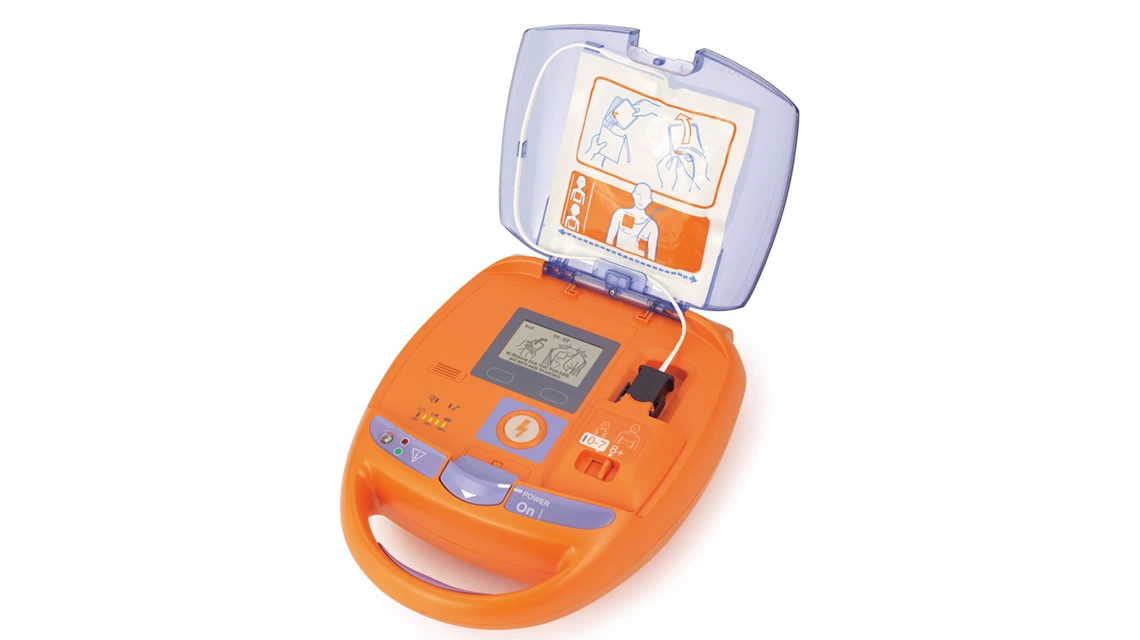 Features
User-friendly onscreen operation guide
Two operation modes for normal use or medical professional use
*AED mode-LCD display provides the untrained user with operation guidance and CPR instructions by illustrations and messages.
*Semi-auto mode-LCD display shows the ECG waveform so trained medical staff can start analysis and decide when to shock.
Daily and monthly self-test function is available for main unit, battery and pads.
Easy 3 step operation
Open the lid.
Attach the pads to the patients.
Press the shock button.
The pad connector can check and indicate the pads condition. (Patented)
Adult/child mode switch can reduce the energy for child use.
90 minutes rescue data can be saved and reviewed on a PC with viewer software.
Bluetooth® interface

Bluetooth is a trademark of the Bluetooth SIG, Inc.